National Rural Employee Guarantee Scheme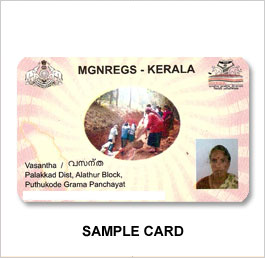 The National Rural Employee Guarantee Scheme, a Government of India scheme for enhancing the livelihood security of people in rural areas by guaranteeing hundred days of wage-employment in a financial year , is in the process of being implemented by different states across India.
We provide a customized solution for NREGS implementation in the State of Kerala.
Features:
Employment details such as status, progress report, period of employment, and employment for disabled persons

Gender-wise wage analysis

Details on no. of working days provided and actual working days

Categorisation of work and work execution analysis

Fund management and analysis

Registration and storage of beneficiary details

GPS tags to identify the Lat Lang of work location.